The New Heritage-Style Lofts in Manhattan That Will Lure New York's Elite
from Domain
by Elicia Murray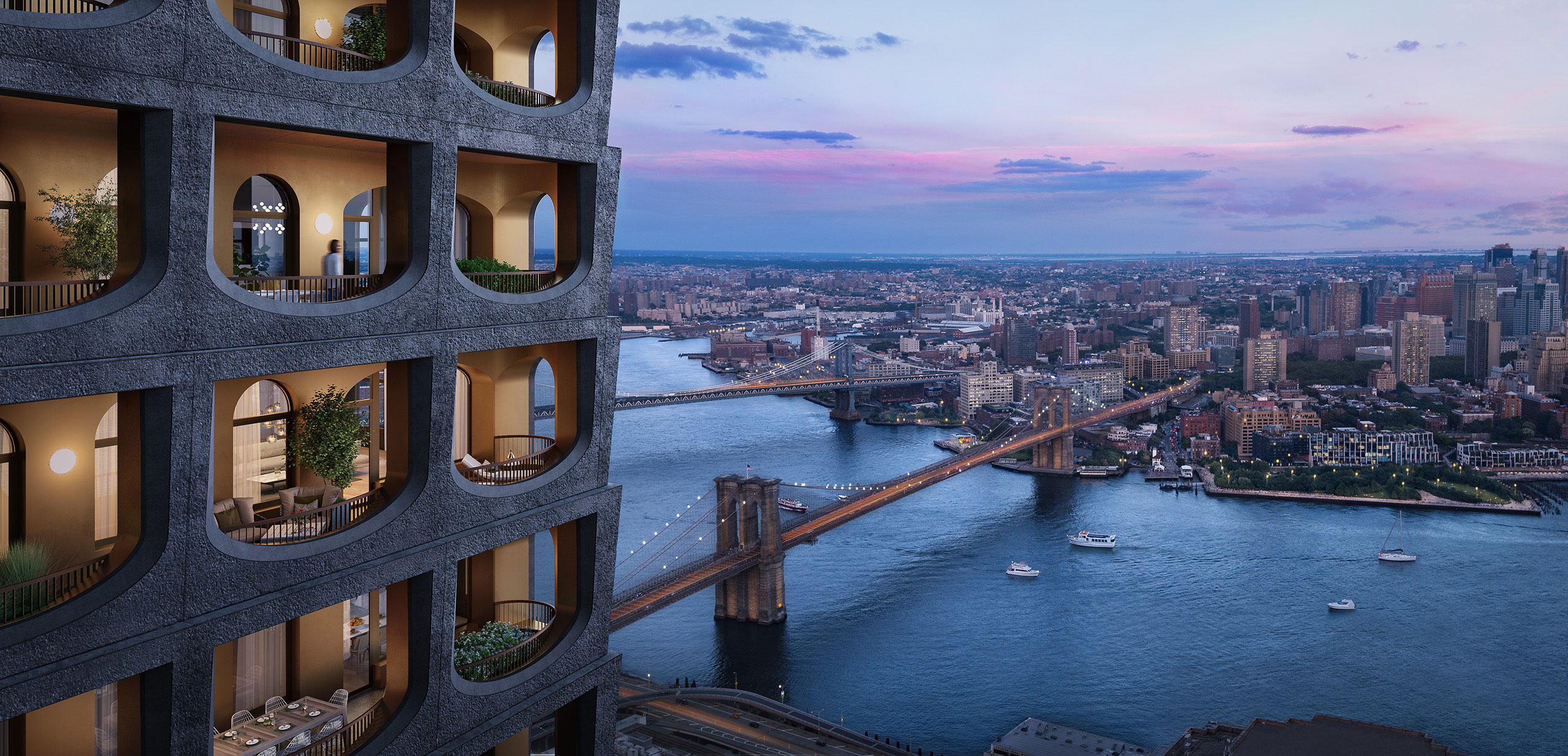 New York's sleek skyline is about to welcome a rustic-chic newcomer. 130 William is the debut residential project in the city from Ghana-born, London-based architect David Adjaye.
The 66-storey, 244-unit luxury apartment tower will be built on one of lower Manhattan's earliest streets. History had a profound impact on the design by Adjaye, who was named one of TIME's 100 most influential people for 2017.
In an interview with Architectural Digest to mark the launch of the project, Adjaye – principal of Adjaye Associates – explained his decision to break ranks with the streamlined glass and steel skyscrapers for which New York is renowned.
"Contemporary buildings of this scale are typically glass, which tends to have a commercial feel that can lack depth and detail," Adjaye says. "With 130 William, I very much wanted to resist this current trend and instead expand on the beautifully crafted traditional masonry facades of the older buildings in this neighbourhood."
The images reveal an elegant exterior that balances hand-cast concrete with delicate bronze detailing. Inspired by the mercantile buildings that once dominated the neighbourhood, the silhouette is punctuated by oversized arched windows. For residents, these archways will offer flood the loft-style interiors with natural light. Spacious penthouse loggias with double-height ceilings blur the boundary between indoor and outdoor living, while offering sweeping views across the city.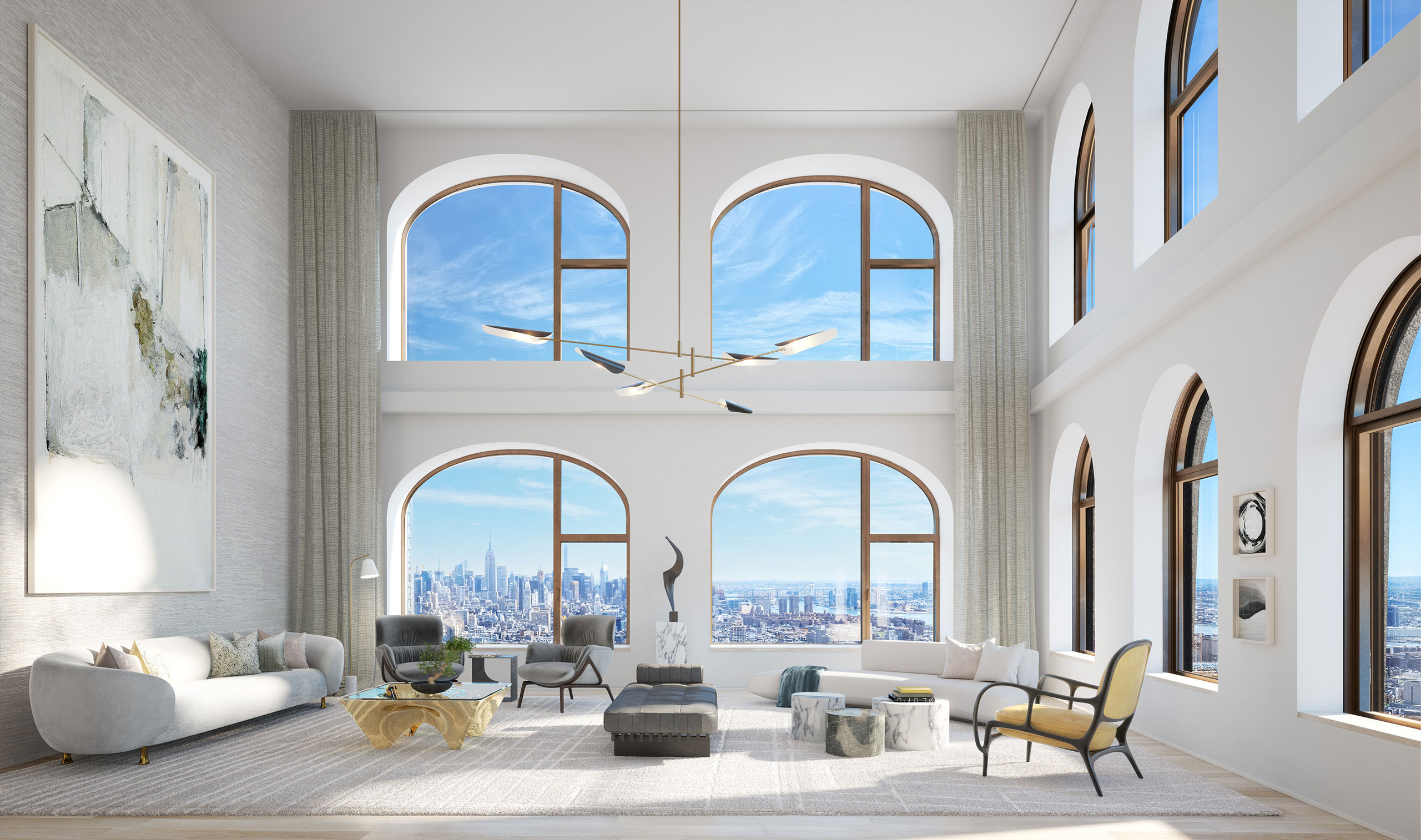 The revival of heritage masonry is a trend that has reached Australian shores, with numerous examples of new residential and commercial buildings inspired by traditional warehouse-style architecture. One of the most recent examples is Rich Street in the inner-west Sydney suburb of Marrickville. The project will create a purpose-built creative hub designed to encourage cross-pollination between industries.
Like the New York project, the Rich Street building features a rhythm of large-scale archways and extensive use of face brick and pre-cast concrete.
Jason Goggi, an associate director at Turner Studio, is the project director.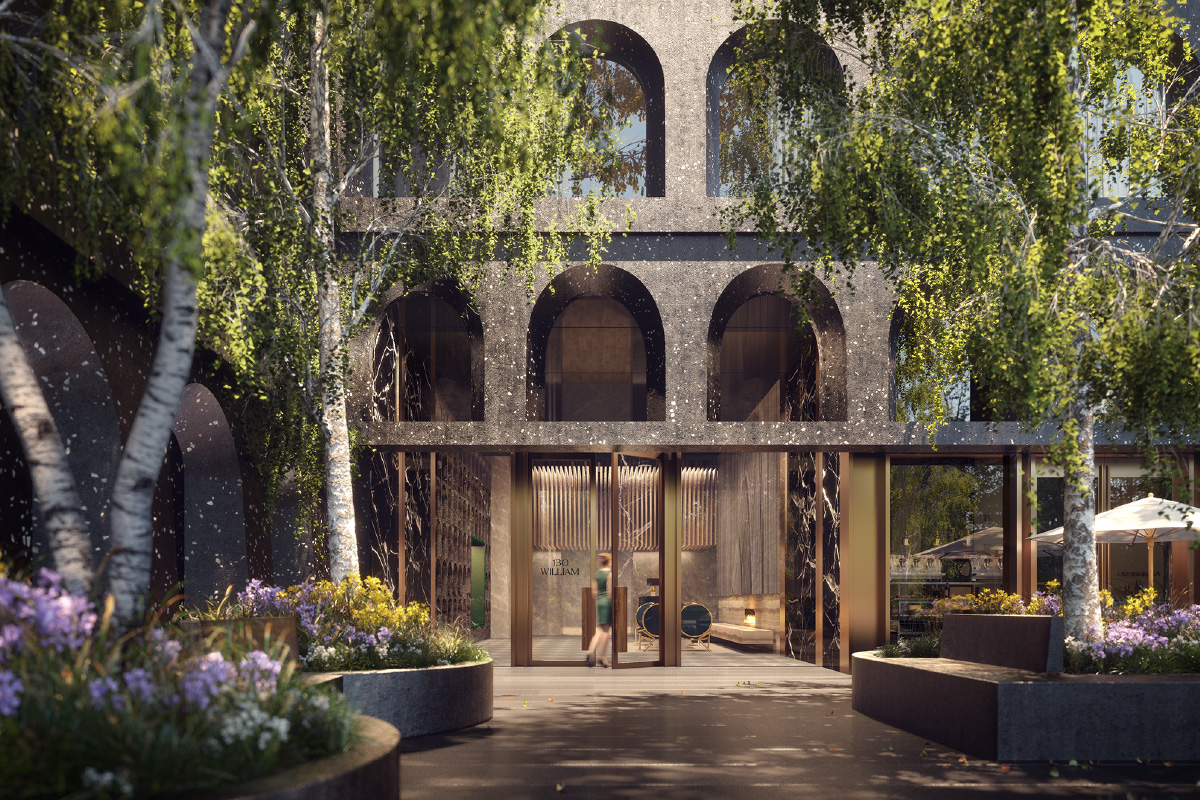 "While locally we have historic exemplars showcasing the considered use of brick and its detailing, the latter half of the last century saw brick primarily utilised as an affordable and familiar construction option, without exploring the possibilities of what the material could offer," Goggi says.
Fast forward to 2018, and the humble house brick is back in vogue, in the case of Rich Street and 130 William through built forms that acknowledge their respective neighbourhoods' industrial legacies while creating catalysts for future transformation.
"Brick is enjoying a renaissance as a material of character and integrity – shaking off the stigma of past associations with '70s apartment blocks and project homes," Goggi says.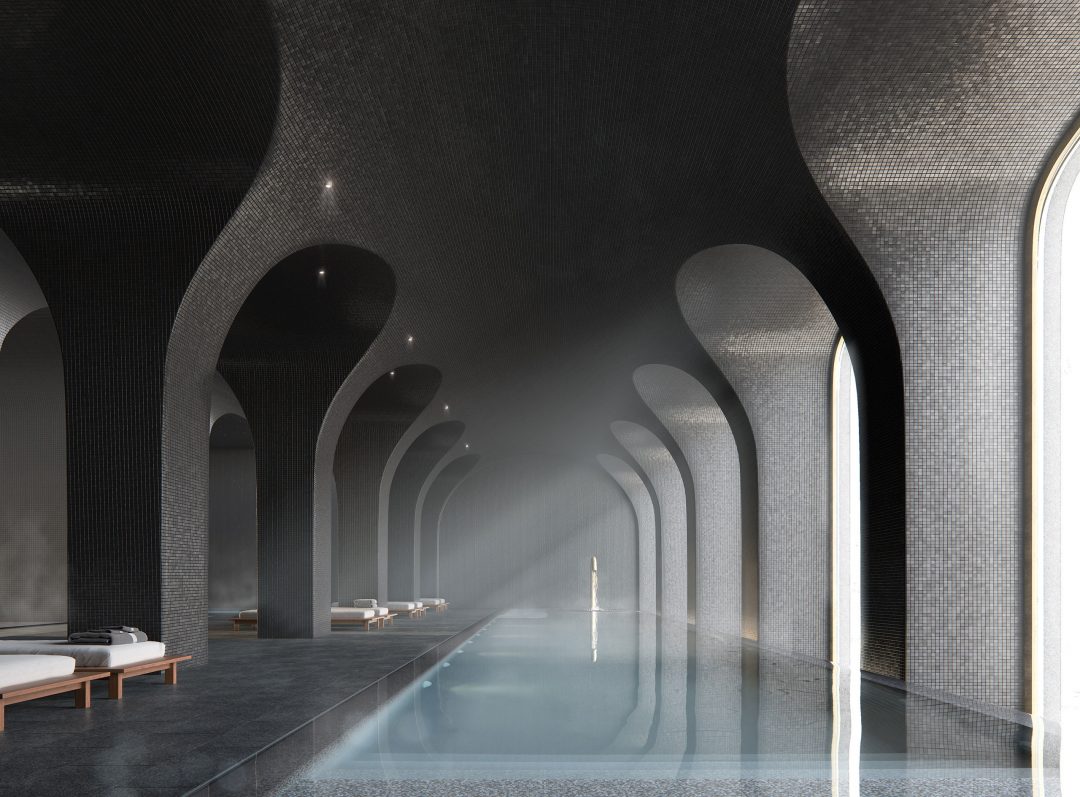 The appeal, in his view, is intrinsically linked to a desire for authenticity and an appreciation of context. Rather than erring on the side of caution through generic materials and forms, Turner Studio sought to create additions to the landscape connected to place and engaged with the community.
"The use of raw materials – like brick, concrete, steel – produces a robust aesthetic that accentuates the inherent properties of the elements," Goggi says. "Whether it be the rough face of brick or the colouration of unfinished concrete, the materials are left to embrace their natural state without a reliance upon applied finishes. I believe there is a certain truth to this approach, which resounds with those seeking respite from the over-worked and highly styled."
130 William is developed by Lightstone with Hill West as executive architect. Corcoran Sunshine Marketing Group is marketing the project, offering studios (from US$1 million, or about $1.28 million) to five-bedroom homes.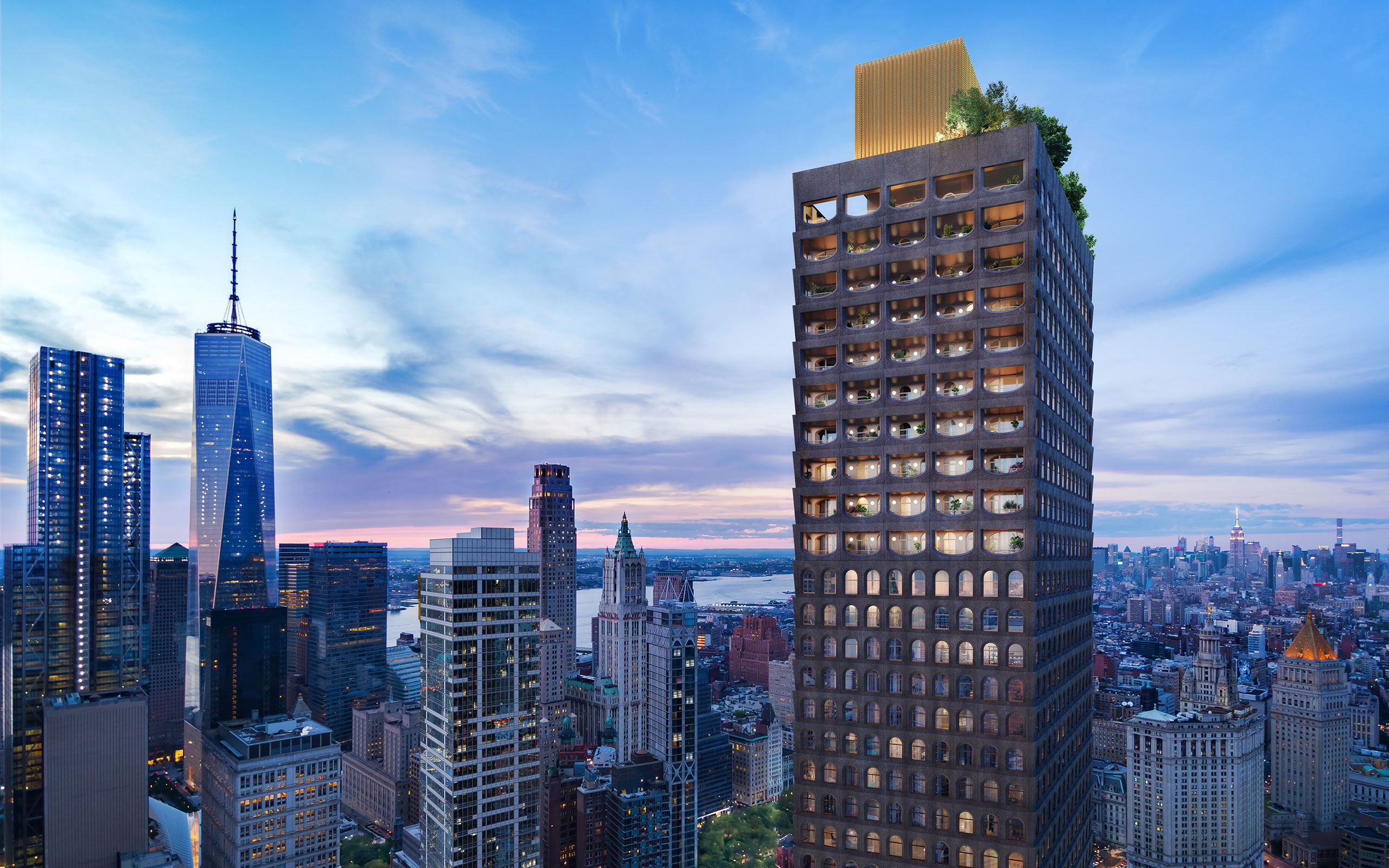 There's also a health club with full spa, swimming pools, a fitness centre with a yoga studio and basketball court, private IMAX theatre, golf simulator, resident lounge, club and game room, a catering kitchen with private dining area, play rooms, pet spa, outdoor terraces and private rooftop observatory deck. Completion is expected in mid-2020.
---