 Sir David Adjaye and Aston Martin Design Five Stunning New York City Penthouses
from Architectural Digest
by Brett Berk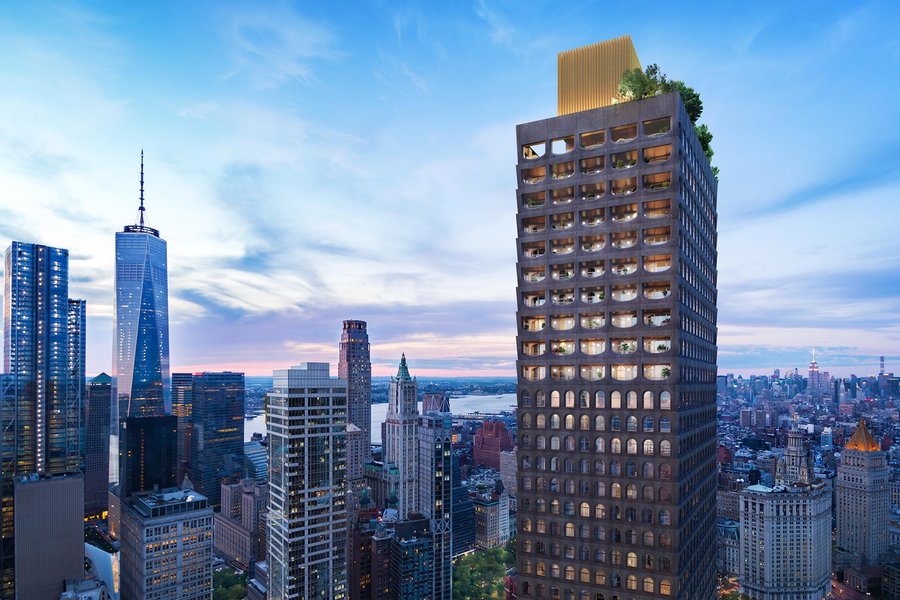 The famed architect and the venerable car maker also collaborated on a special edition design for the all-new
Aston Martin DBX SUV
In his new 66-story residential tower at 130 William Street in the Wall Street area, famed Ghanaian-British architect Sir David Adjaye has collaborated with Marek Reichman, design director of Aston Martin, to create five fully furnished, custom-designed residences. Located on the 59th and 60th floors of the hand-cast, arch-windowed, bronze-trimmed building, the units feature panoramic views of the city, unique balconies that aid in airflow and cooling, and furnishings from the Aston Martin Home Collection, produced in Italy by Formitalia, with fabrics, hides, and metals that reflect the materials used in Aston Martin's luxurious handmade auto interiors.
Aston has collaborated on luxury buildings before, but this is the first one in New York. It's also its first collaboration with Adjaye, though the connection between the designers has a deeper history. "I graduated from the Royal College of Art as did David, and we were both born in the same year, so we were at the college at the same time," Reichman says. "And through alumni dinners and knowing friends of friends, someone said, you really should meet up with David and do something together. And that's how it started."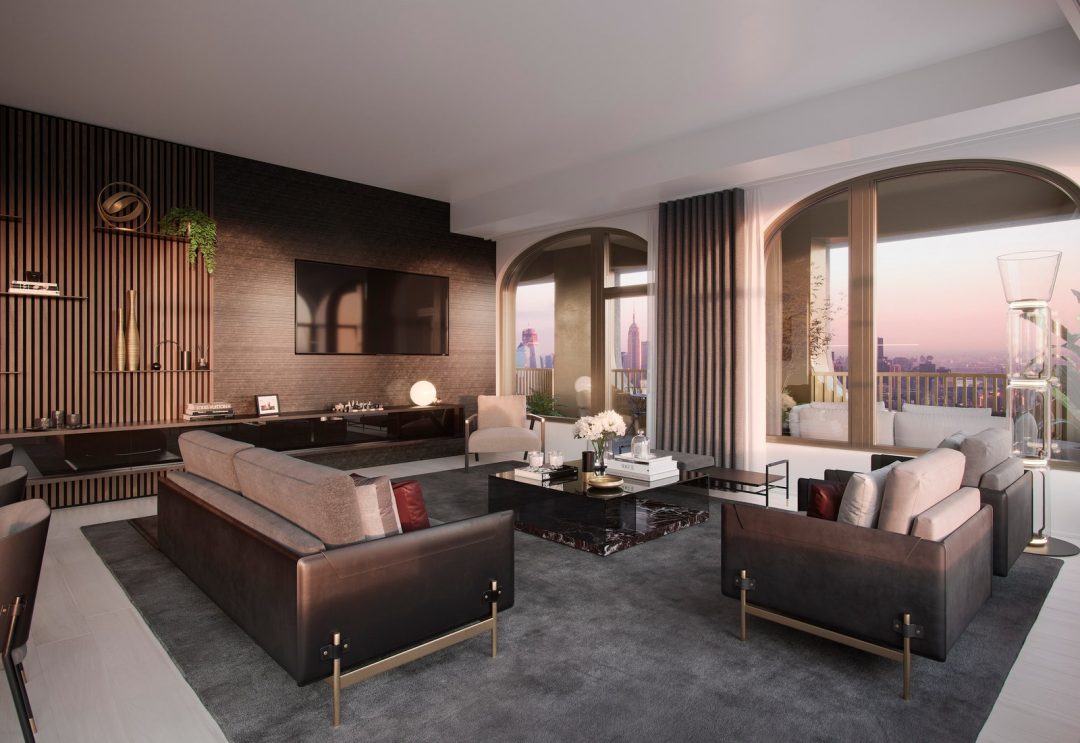 Adjaye, the winner of the Isamu Noguchi Award, the Louis I. Kahn Memorial Award, and the Thomas Jefferson Medal in Architecture, and the designer of the stunning and moving National Museum of African American History and Culture in Washington, D.C., furthers this notion of a collaborative spirit between the two former classmates.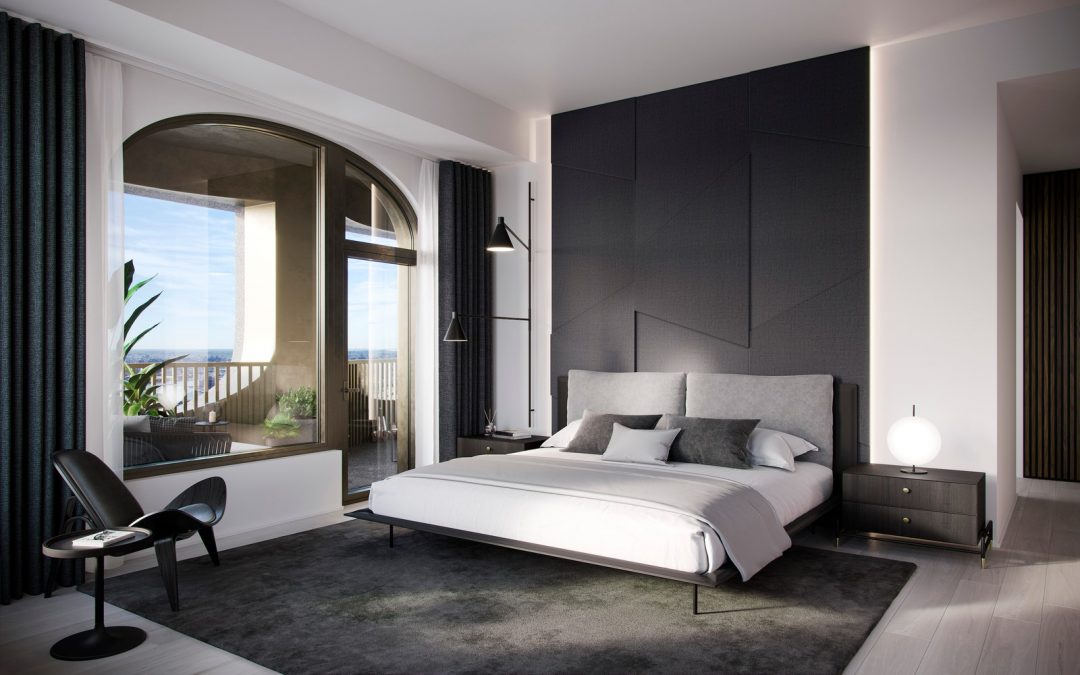 "Marek has this ability to read behind what I call the image of the pictures of the project to glean its underlying themes," Adjaye says. "I loved his passion for material technologies and our shared interest in creating new technologies by making a hybrid of the very old and the new. It was this idea that formed the basis of our designs—weaving together the traditional and nontraditional. This was also the central theme of the building itself. It draws aesthetically from the historic masonry architecture of Manhattan while redefining the possibilities of a luxury tower by creating its own micro-city."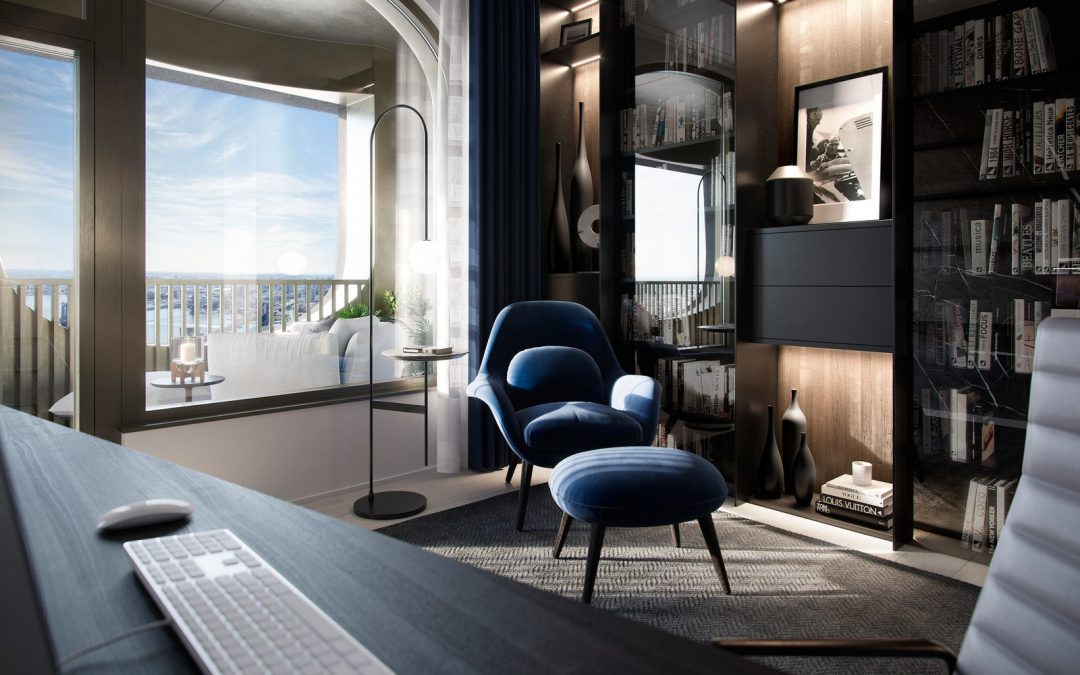 Reichman and Adjaye have also collaborated on the design of a special edition of the venerable British marque's all-new DBX SUV, the 130 William Adjaye Special Edition Aston Martin DBX. Inspired by the interior and exterior color, trim, and materials of the building, the new car is the first vehicle from the brand to include real marble trim, in this case gray Italian Pietra D'Avola inlays.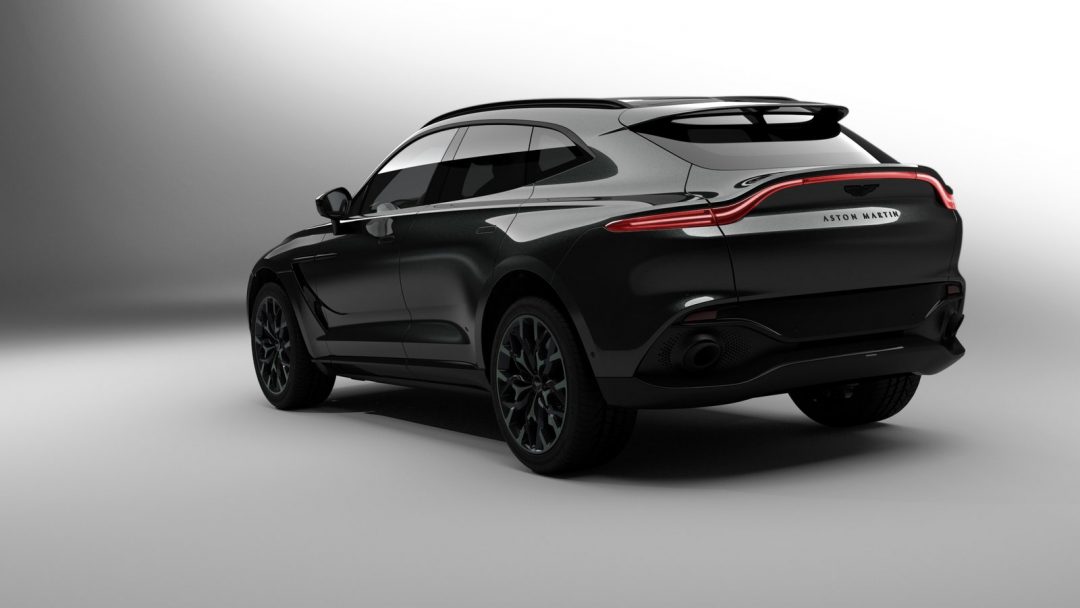 "I really enjoyed collaborating on the textures and finishes of the car and perfecting material qualities. They were so open—even when I wanted to bring stone into the car," Adjaye says. "So there's actual mineral earth in the DBX that fosters a connection to the earth."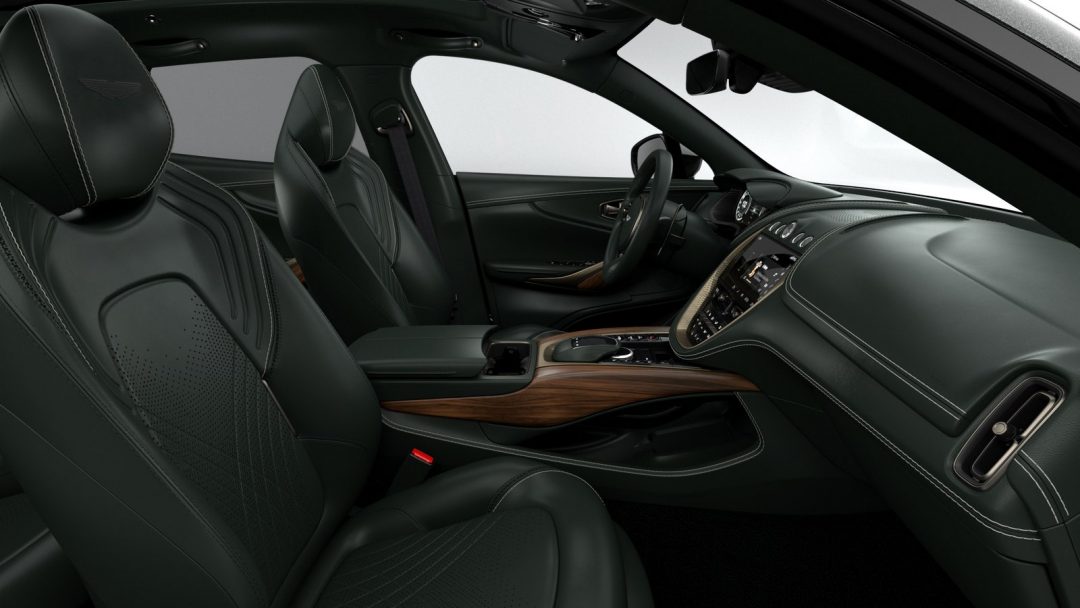 Reichman, coincidentally, is in the midst of designing and building his own home in the U.K., which he describes as "a warm-anthracite, zinc-clad home that looks like an extruded home section, with loads of glass at either end and natural un-patina'd oak inside." When asked if he'd invited his knighted collaborator and former classmate around for a critique, he demurs. "Not yet. As soon as I'm at a stage that I can invite him round, I will be getting his opinion," he says with a laugh. "Of course, it will be too late by then."
---