Plans Unveiled for 130 William, a New York Skyscraper Designed by David Adjaye
from Designboom
by Philip Stevens
Plans have been unveiled for David Adjaye's first condominium tower in New York City. Titled '130 William', the project will be built in Downtown Manhattan's Financial District in close proximity to the world trade center site. The nearly 800 foot-tall building (240 meters) will contain 66-stories and a total of 244 luxury residences. 'The design for 130 William acknowledges the tower's location on one of the city's earliest streets,' explains Adjaye. 'Understanding that rich history, I was inspired to craft a building that turns away from the commercial feel of glass and that instead celebrates New York's heritage of masonry architecture with a distinctive presence in Manhattan's
skyline.'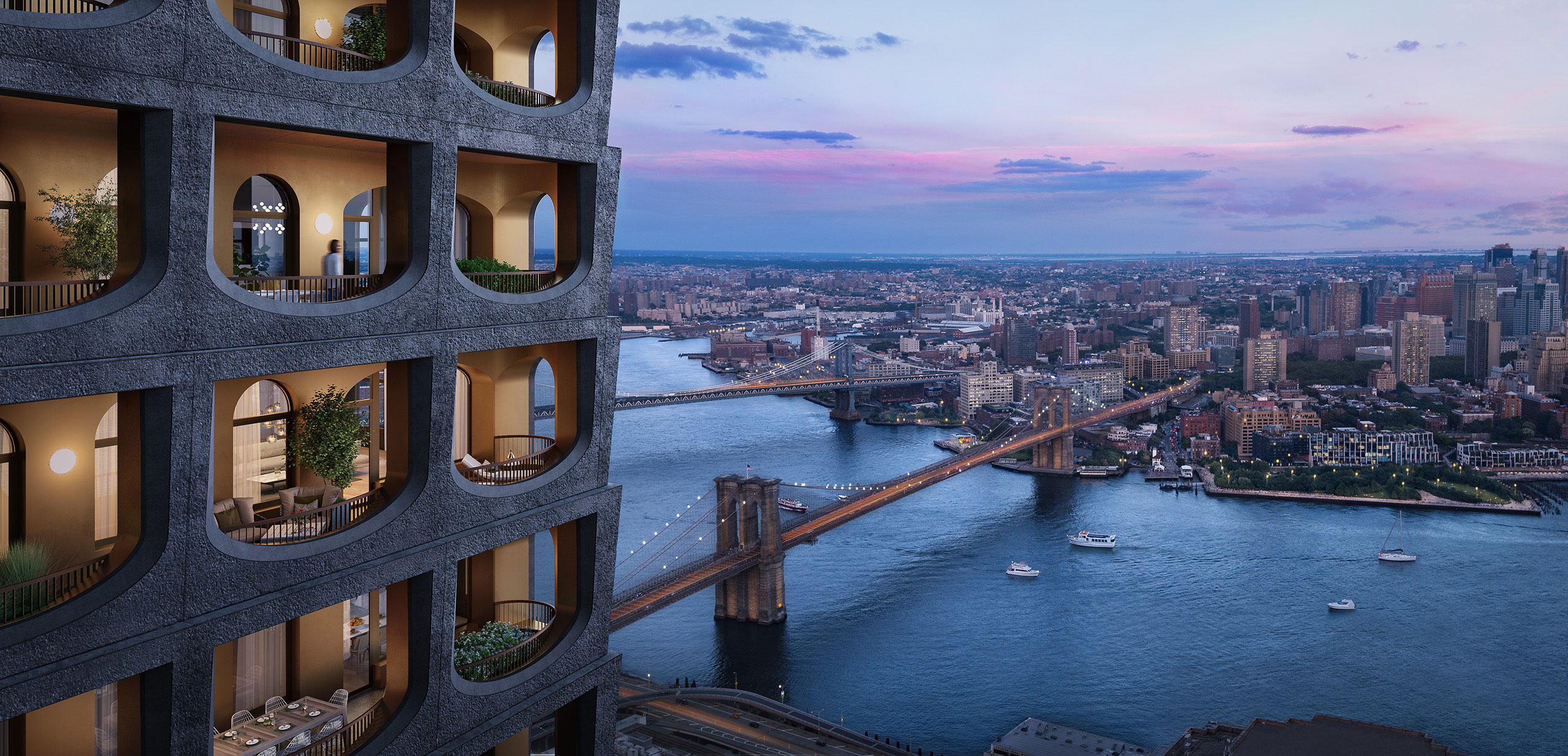 130 William will be clad with hand-cast concrete, complemented with smooth bronze detailing. The façade features large arched windows, which reference the lofts that once populated the area. The building also features a new public Plaza Park. Adjaye Associates is also designing the interiors, where the apertures ensure generous amounts of natural light. The building will offer studios to five-bedroom homes, while spacious penthouse loggias provide sweeping views across the city.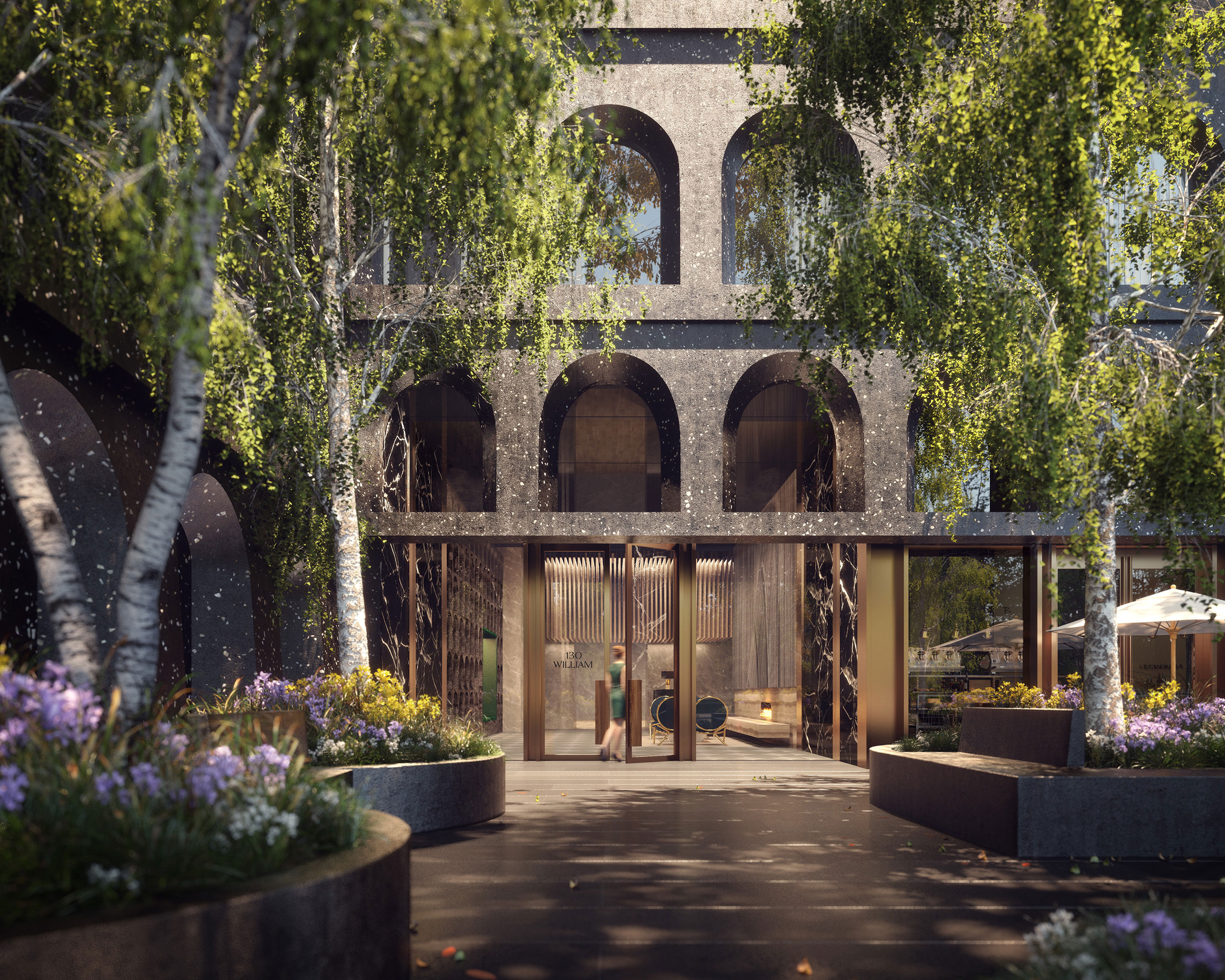 Plans for 130 William were revealed by Lightstone, a privately held real estate investment company. 'Sir David Adjaye is one of today's most preeminent architects and we are thrilled to be collaborating with him to bring an iconic building to downtown Manhattan,' says Lightstone president, Mitchell Hochberg. 'The design for 130 William simultaneously embraces the architectural legacy of Manhattan's downtown neighborhood, while offering luxury condominium residences that discerning buyers will find is unlike anything on the market.'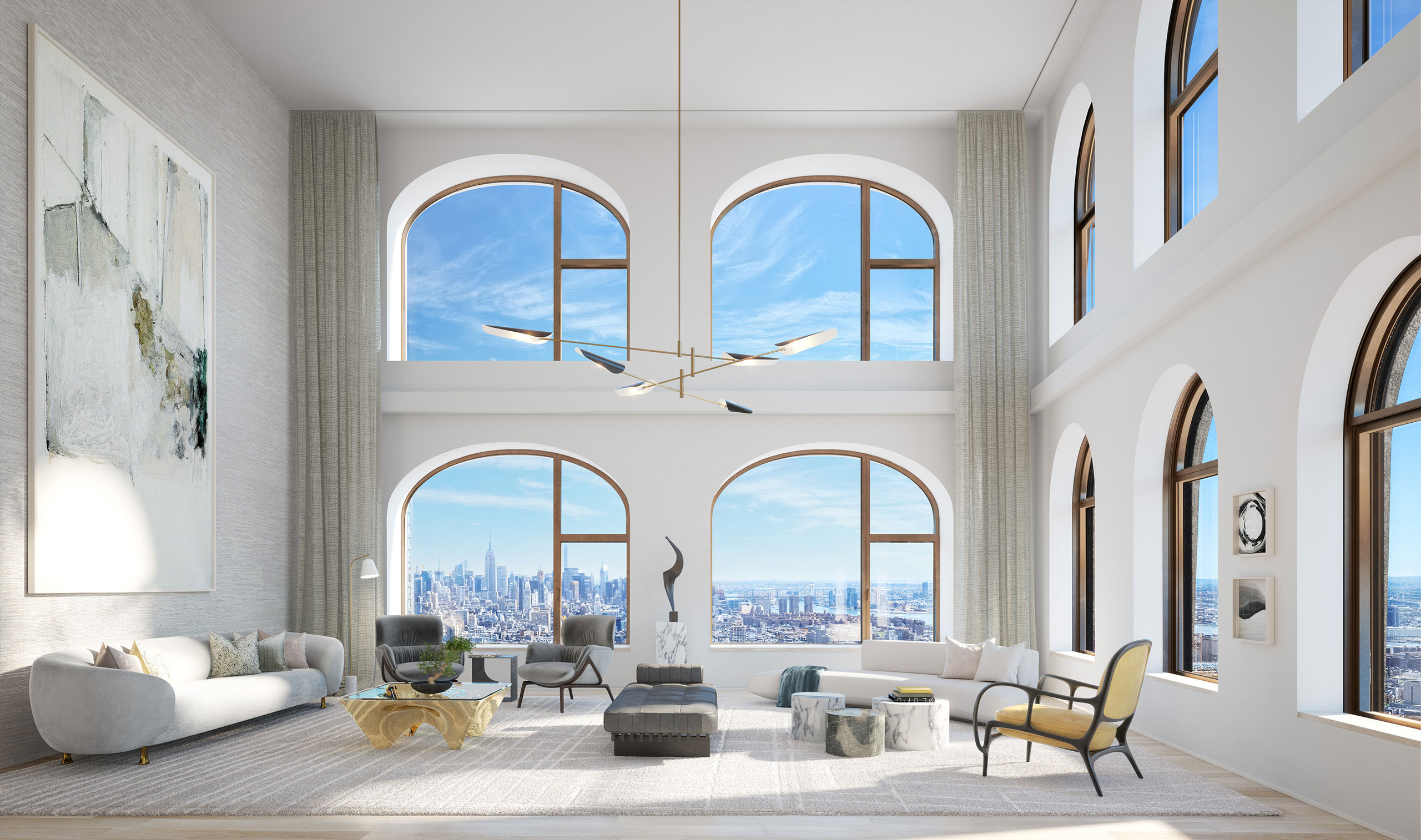 130 William will include a host of lifestyle and wellness amenities including: a health club with full spa, swimming pool, cold and hot plunge pools, sauna and massage rooms, as well as a state-of-the-art fitness center with a yoga studio and basketball court. The development will also feature a private IMAX movie theater, golf simulator, resident lounge, club and game room, a chef's catering kitchen with a private dining area, children's play rooms, pet spa, outdoor terraces, and a private rooftop observatory deck located at the top of the building. Construction is already underway, with sales expected to start in spring 2018.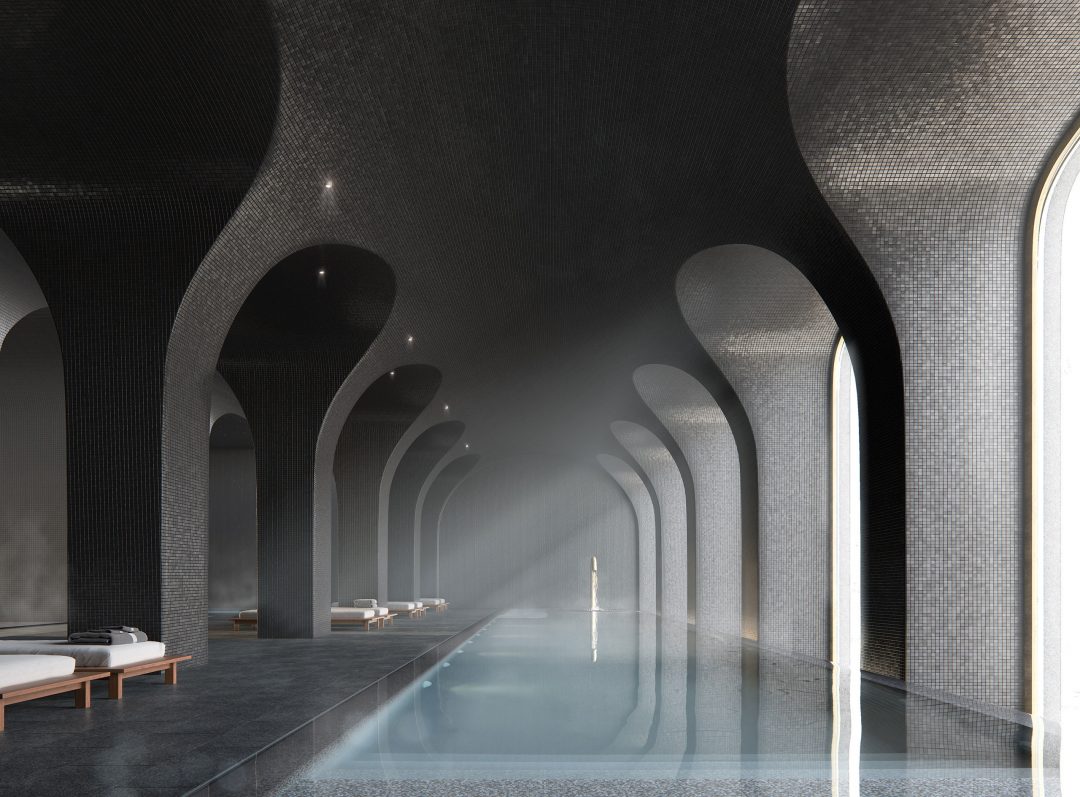 ---