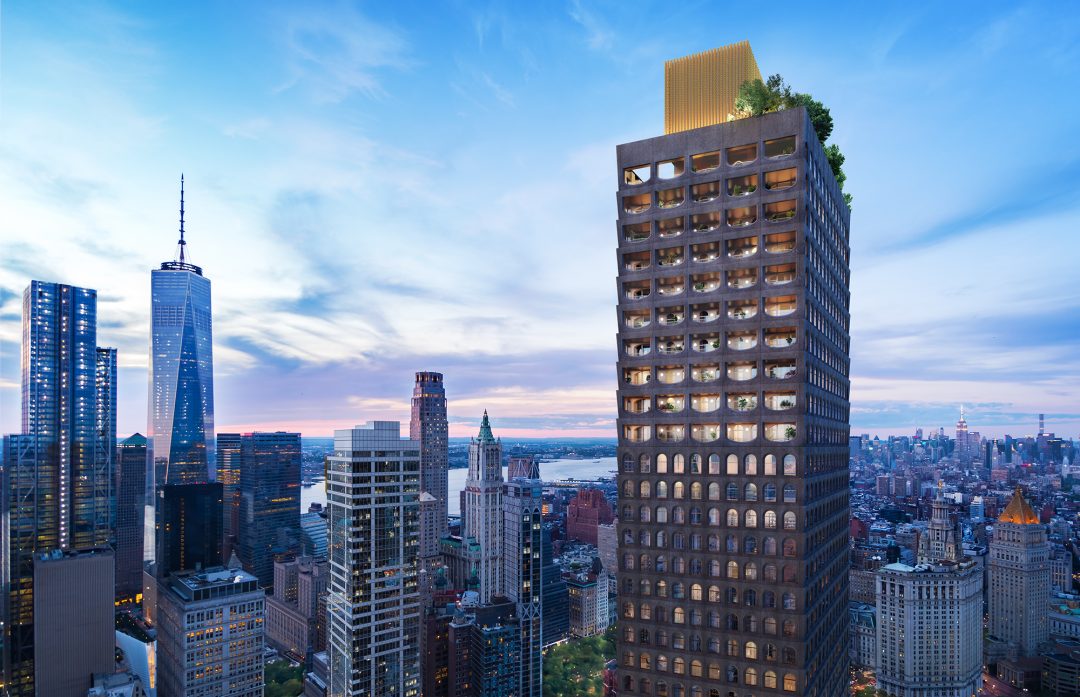 David Adjaye Designs a Tower for the Financial District
from New York Times
by Tim McKeough
When the British-Ghanaian architect David Adjaye set out to design his first skyscraper, a 66-story condominium building that will rise about 800 feet at 130 William Street in the financial district, he wanted it to stand out from the area's new glass towers while also riffing on the city's architectural past.
"Let's not do another curtain-wall glass building," Mr. Adjaye said he told himself after his firm, Adjaye Associates, was commissioned by the real estate company Lightstone. "Let's look at the incredible tradition of masonry architecture in downtown and Midtown New York."
The goal, he said, was to design a structure with "that great New York apartment quality you see in neighborhoods like Chelsea, with London Terrace, and Midtown, with all the amazing Gothic housing blocks — places that different generations want to live in."
However, Mr. Adjaye, an innovative architect best known for designing the Smithsonian's National Museum of African American History and Culture in Washington, wasn't interested in merely copying the brick buildings of the past.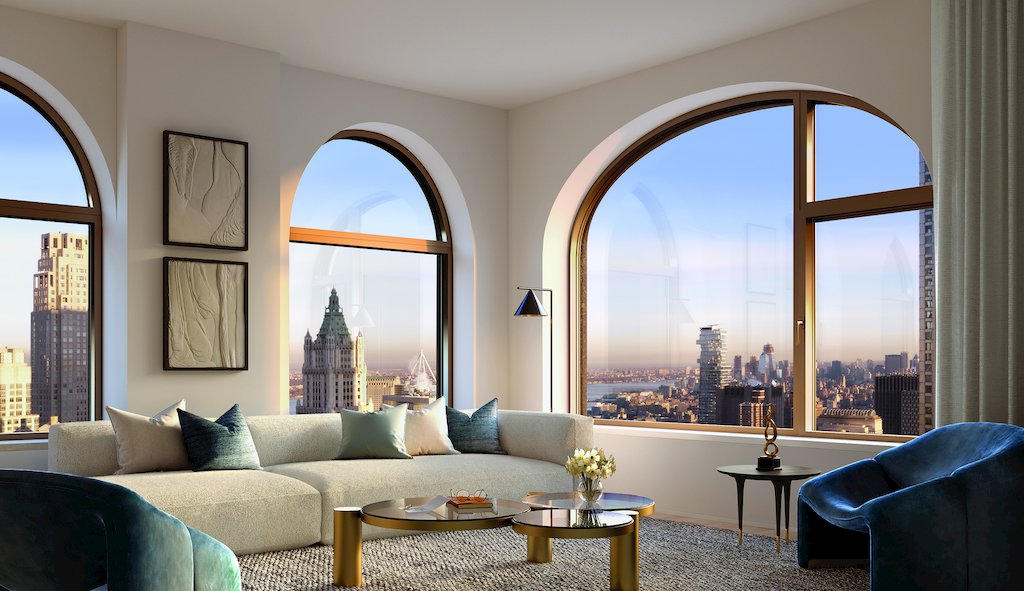 Instead, he devised a tower with a facade of deeply textured cast concrete panels that have the appearance, he said, of volcanic rock, punctured by rows of arched windows meant to recall New York's early warehouses.
"Wherever I work, I'm always looking for a way to think about history, and also think to the future," said Mr. Adjaye. "I really liked going back to this motif that had disappeared, more or less," he noted. "It's the brute architecture that began New York."
The facade panels will also be slightly angled on each floor, giving the whole building a stacked, saw-toothed profile reminiscent of the National Museum of African American History and Culture. It's a move that Mr. Adjaye said will break up rainwater streaming down the facade during storms while also splitting up the mass of the building with horizontal lines.
On the top ten floors, many of the arches will be inverted and widened to frame private loggias.
For the 244 units inside, Adjaye Associates, which is working on the project with Hill West Architects, designed custom faucets, shower heads and door handles, all in a burnished brass finish. They also designed kitchens with custom Pedini cabinetry, Gaggenau appliances and Pietra Cardosa and Nero Marquina stone, and bathrooms with walls clad in Bianco Carrara or Grigio Versilia marble featuring different textural treatments.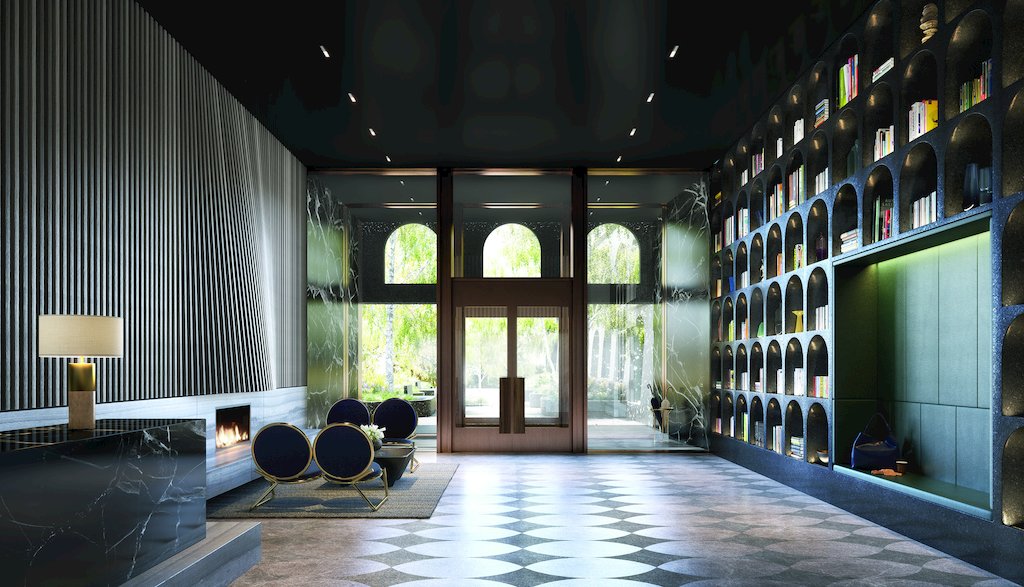 "I really wanted to be able to control everything that I could," said Mr. Adjaye.
The building will have an extensive amenities package including a large health and wellness center with a spa, basketball court and yoga studio; an IMAX private theater; a golf simulator; a children's play center; and an indoor-outdoor lounge with a catering kitchen.
At the top of the building will be an open-air observatory with shared lounge space and grilling stations, as well as private cabanas available for purchase. At street level will be a verdant plaza designed by Adjaye Associates and Weintraub Diaz Landscape Architecture, inspired by the pocket parks of Midtown Manhattan created in the 1960s and 1970s.
Mitchell C. Hochberg, the president of Lightstone, said he had been waiting for the right opportunity to collaborate with Mr. Adjaye. "I keep an inspiration wall of photography of architecture and design, and I have been a big fan of David's for six or seven years," he said, citing Mr. Adjaye's designs for the Nobel Peace Center in Oslo and the Museum of Contemporary Art Denver.
"He is a remarkable, visionary architect whose design aesthetic is refined yet provocative, and rooted in history," said Mr. Hochberg. "That's really what we wanted to do here. We wanted something that was refined, because of the size, but we weren't afraid to be a little provocative."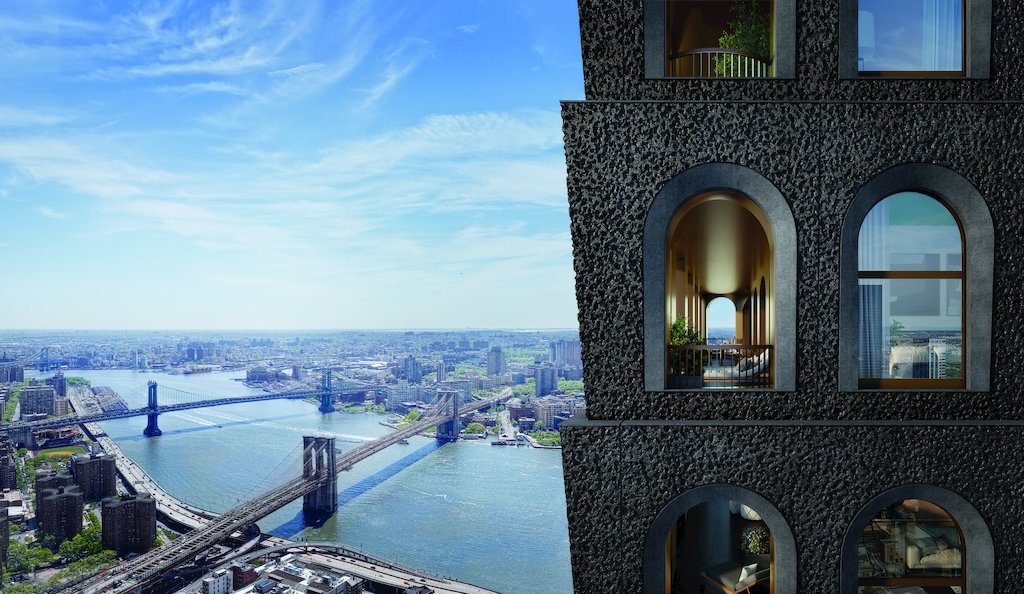 James Lansill, a senior managing director at Corcoran Sunshine Marketing Group, which is handling sales and marketing for the building, said he expected to begin sales later this month and has already received nearly 3,000 inquiries.
"It's a different experience than almost every other tower in the city," he said.
Mr. Hochberg said he expected move-ins to begin in early 2020.
Studios will begin at about $650,000, one-bedrooms at about $1.11 million, two-bedrooms at about $1.85 million, three-bedrooms at about $2.6 million, and four-bedrooms at about $5.42 million.
With such prices, the project targets a different demographic than Mr. Adjaye's previous multiunit residential project in New York: the Sugar Hill affordable housing complex in Upper Manhattan, at 155th Street and St. Nicholas Avenue.
"One is not better than the other," said Mr. Adjaye, comparing the two buildings. "What's important to me is working for every strata of society."
---