Aston Martin Pivots to Electrification and a Venture in New York Luxury Living
from Mansion Global
by JIM MOTAVALLI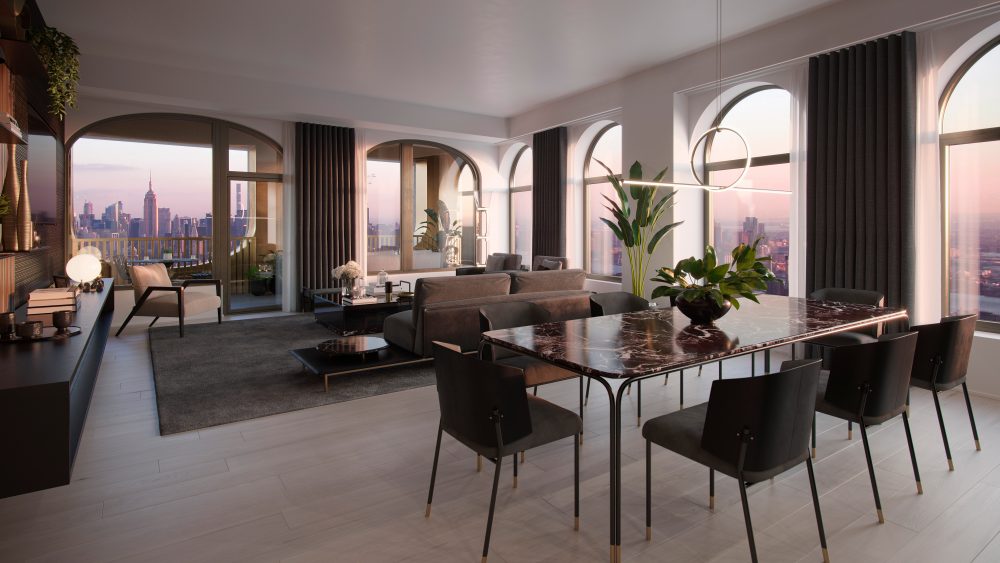 Buyers at 130 William will get a designer apartment—and a special-edition DBX
Sean Connery 's passing has refocused attention on the James Bond films and, inevitably, the co-starring Aston Martin cars—some equipped with water cannons and flamethrowers. But Aston Martin isn't resting on its laurels—it's moving toward new horizons, including electrification with a new partner, Mercedes-Benz, and—further afield—architecture.
The company is working with architect Sir David Adjaye on five luxury homes that will be part of his 66-story 130 William residential development in the Financial District in Manhattan, which has a total of 242 top-end units and 20,000 square feet of amenities. Buying the homes (on the 59th and 60th floors) entitles the new owner to a 130 William Adjaye Special Edition of Aston's 2021 DBX SUV.
Working closely with Adjaye on the project is Marek Reichman, Aston's chief creative officer. "As a creative, you are always looking for perfection in the form that you are creating," he says. "Sir David has created a powerful building, but he has managed to make every residence a very personal space. Working alongside him to create these homes and the five bespoke Aston Martin DBXs that come with each of the five residences has been a unique challenge and a joy."
The building's residents will have a roof terrace with private cabanas, a catering kitchen, a game area, three pools, a massage room, pet spa, rain showers, a yoga studio and basketball court, a golf simulator, and an IMAX private theater. The fully furnished Aston Martin homes have their own design identity, including a large outdoor area separated for dining and relaxing. Many of the interior fixtures (even the wallpaper) were designed or curated by Adjaye and Reichman.
The special DBX is Aston's first collaboration with an architect. Adjaye created interior and paintwork features—including gray "Pietra D'Avola" marble inlays and Satin Walnut wood—that harmonize with 130 William. The Parliament Green trim and steering wheel match the walls of the building's optional stimulator room.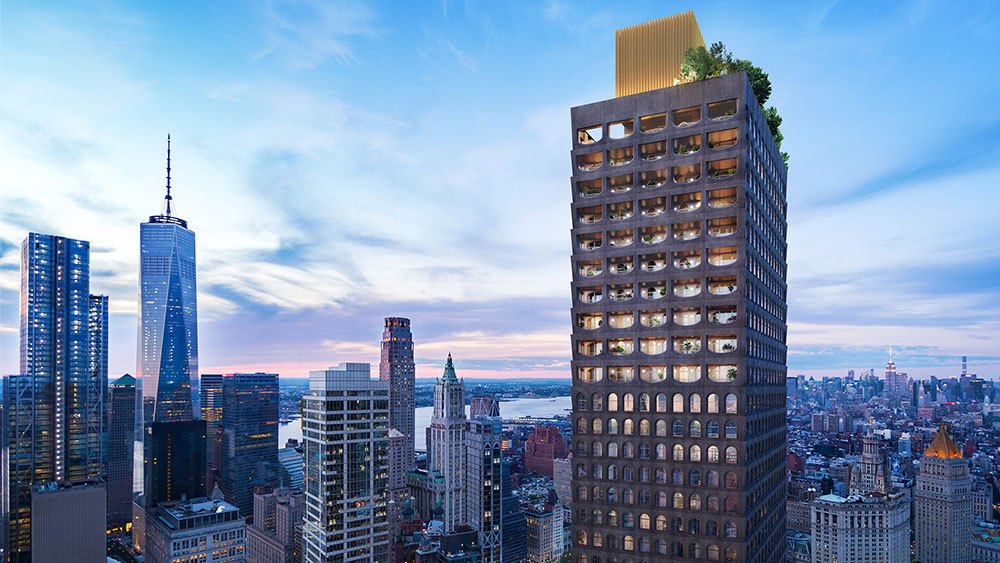 Aston Martin has also decided that performance luxury and electrification go together, though the road forward hasn't always been smooth. The company's first electric car was to have been the 602-horsepower Rapide E, and that would be coupled with a rebirth of Aston's Lagonda brand as electric-only.
But the Rapide E was ill-fated. It was first disclosed in 2015, with a prototype built in conjunction with Williams Advanced Engineering. Plans were laid to build the car in a joint venture with a Chinese company, LeEco (launched by the same billionaire, Jia Yueting, behind EV concern Faraday Future), but that partnership collapsed with the entrepreneur's bankruptcy filing in 2017.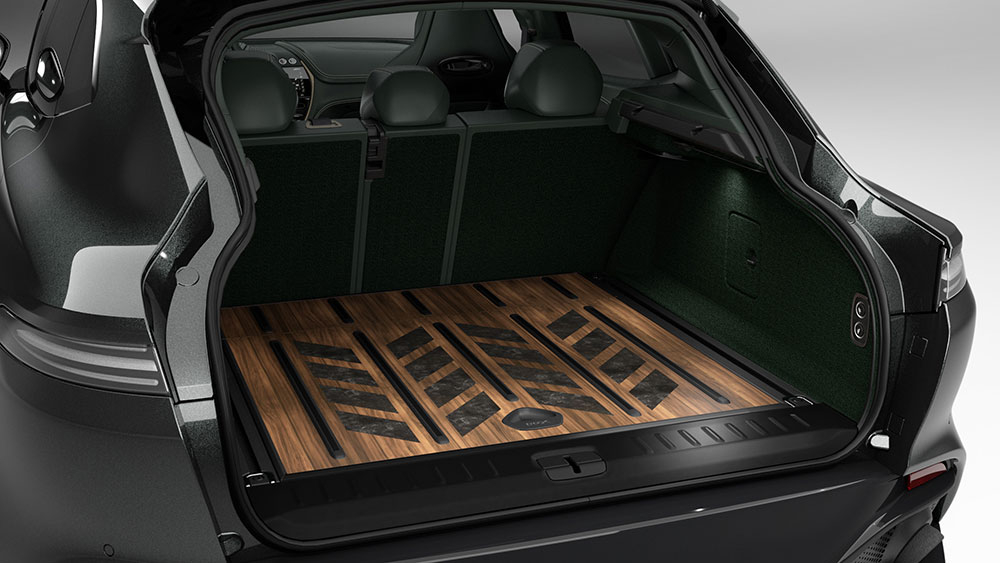 Aston first pivoted back to Williams, and said it would now make only 155 Rapide E electrics. But even that was abandoned last January, when Aston said its fancy electric was "paused pending a review." Now it appears the Rapide E is definitely dead, as is the plan to make Lagonda an electric-only brand.
But Aston Martin is not abandoning electrification, far from it. It's got a new partner, Mercedes-Benz, whose battery technology will be incorporated into a new all-electric car the automaker will produce after 2024. A hybrid DBX is planned for 2023, and it's likely other Aston Martins will be offered as hybrids. U.S. spokesman Nathan Hoyt would not confirm when a battery-electric model from Aston w Martin ould be available. "While we will have access to all of Mercedes' latest technology—the battery electric component doesn't really start until 2024, so we're some time out yet," he says.
Aston's strategy parallels that of another luxury brand, Bentley, which announced new plans Nov. 5. Two plug-in hybrid cars will join the lineup in 2021, and by 2026 every vehicle will have a plug. Bentley will be "end-to-end carbon neutral" by 2030, at which time, its entire model range will be battery electric. Bentley's first full electric is due in 2025. Earlier this year, Bentley debuted a plug-in hybrid version of the Bentayga SUV, with 18 miles of all-electric range.
---