An Exclusive Look at the Incredible Penthouses Designed by Sir David Adjaye and Aston Martin at Manhattan's 130 William
from DEPARTURES
by Laura Itzkowitz
Each of the five residences comes with a limited-edition
Aston Martin DBX
Sir David Adjaye, the British-Ghanaian architect who just won the Royal Gold Medal, isn't one to do things halfway. So it should come as no surprise that his first-ever tower is one of the most elegant and luxurious buildings to hit the market in New York City. Located in the Financial District, 130 William rises 66 stories above the skyline and offers views of the Brooklyn and Manhattan Bridges. Of the 242 residences, five were created as one-of-a-kind homes in collaboration with Aston Martin and each one comes with a limited-edition Aston Martin DBX. Departures got an exclusive first look at those incredible penthouses and the cars that come with them.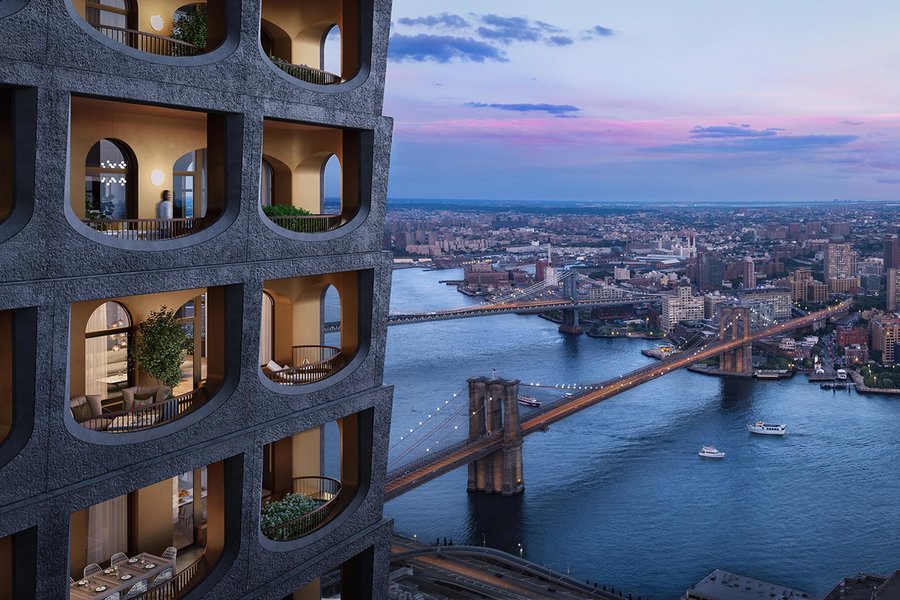 The collaboration was born of a meeting between like minds: Sir David Adjaye and Marek Reichman, Chief Creative Officer for Aston Martin, both of whom attended London's Royal College of Art and have risen to the top of their respective fields. Though Aston Martin is currently working on residences in Miami, the 107-year-old British brand had never collaborated with an architect to create a customized car available only through the purchase of a residence. It was a first for Adjaye too, who told Departures, "It's the first time I was allowed to do anything with a car—it's thrilling. I fantasize about making an architect's car now."
Made as a limited edition of five—one for each residence—the DBX designed by Sir David Adjaye features carved walnut trim, marble inlays, and hand-stitched leather interiors. Powered by a V8 engine, it's the first SUV ever created by Aston Martin. The custom paintwork, which has subtle shades of green, alludes to the color of 130 William's façade.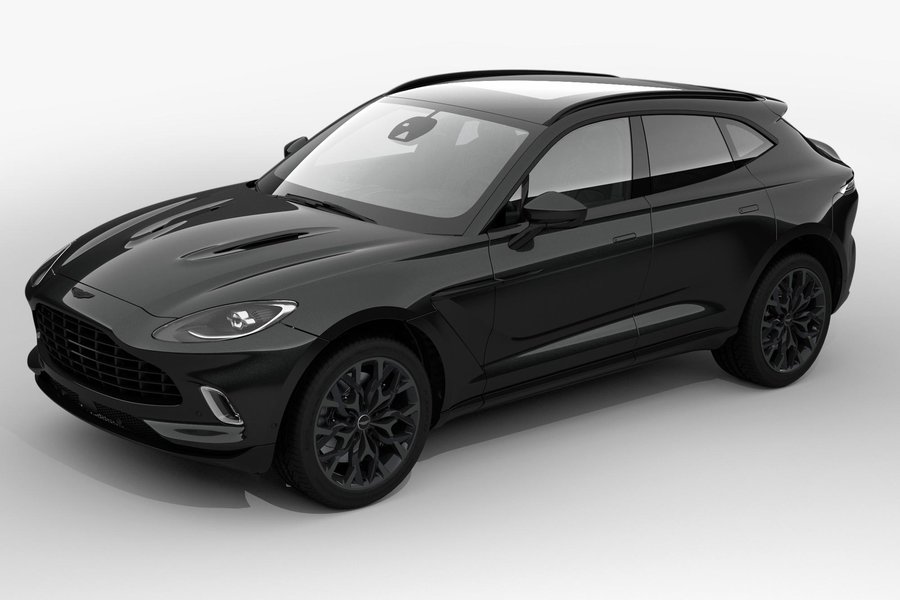 "You could say that the home comes with a car or that the car comes with a home. That's how unique the cars are," Scott Avram, Senior Vice President of Development for Lightstone, 130 William's developer, told Departures, highlighting how groundbreaking this collaboration is. "We never contemplated partnering with anyone else on the project, but the vision that they brought together was so interesting and so on brand for the building, and the ability to bring Aston on with David was something so unique that we couldn't say no."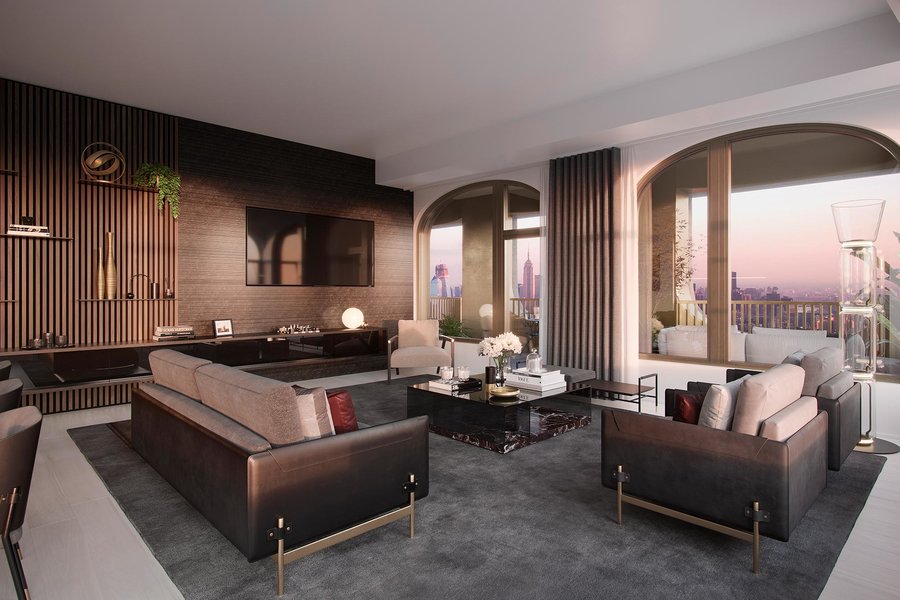 The tower was designed top-to-bottom by Adjaye, who's known for his forward-thinking vision and incredible attention to detail as seen in the Smithsonian's National Museum of African American History and Culture. From the hand-cast concrete façade with its elegantly arched windows right down to the burnished bronze door handles, not a single detail was overlooked. "For me this is a very special tower in the sense that it's my first tower and I really wanted to make a clear statement about how I saw that," Adjaye said. "And I felt that the only way to do that was to design everything right through to the tap that you switch on, so the experience really is about a holistic vision."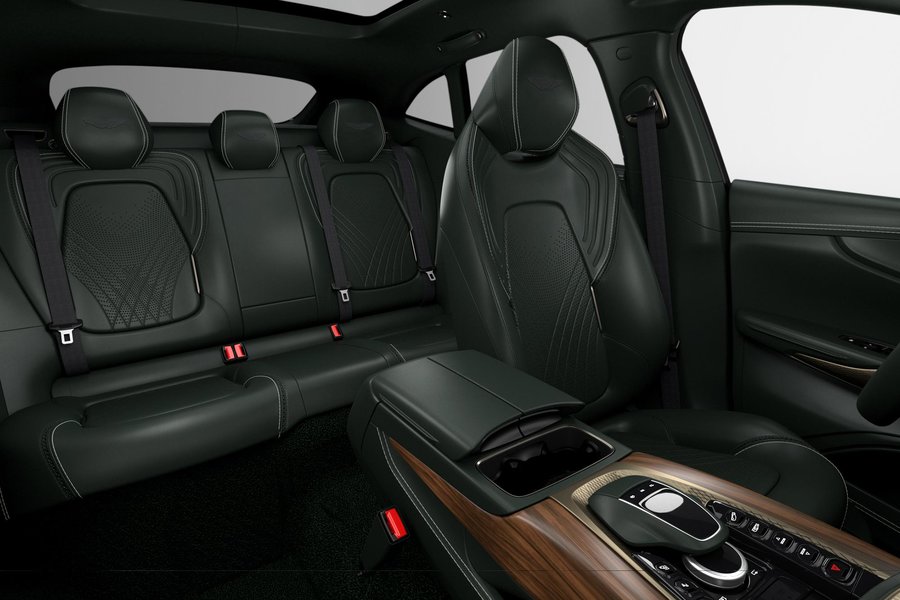 Though Adjaye's hand can be seen in every corner of the building, only the five Aston Martin residences come fully furnished with a mix of bespoke elements, midcentury classics by Wegner and Eames, and contemporary pieces by the likes of Michael Anastassiades selected by Adjaye and Reichman. Some of the beautiful custom elements include a shelving unit mounted on walnut paneled walls in the living/dining room, blackened oak Italian cabinetry and hand-selected marble from Tuscany's Apuan Alps in the kitchen, and a carved marble soaking tub and burnished bronze shower heads and faucets in the bathrooms. The master bedroom is outfitted with furniture from the Aston Martin Collection, including a bed with cashmere headboard cushions. The two and three-bedroom apartments come with the option to use one of the spare bedrooms as an office or a racing simulator room. "It is very much about the materials, the smells, the senses that you get in the home that just tells you that this is something very unique and has a very different overall aesthetic," Reichman noted.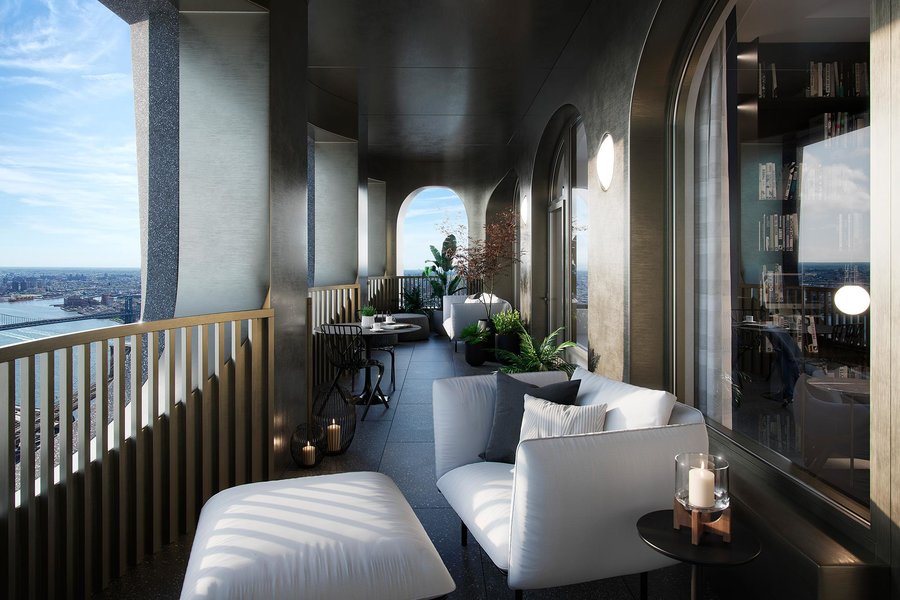 But perhaps the most surprising spaces are the loggias, which extend the entire length of each of the homes and offer an indoor-outdoor experience that's rarely found in this type of tower. "My pet peeve is going out on large buildings onto a jutting balcony and being hit by a down draft and feeling like you're going to be blown off the building like in a Hollywood movie," Adjaye remarked. "So I wanted to design one where you could be on the 60th floor and it has to feel like there's no vertigo and no craziness."
Multiple wind studies were done, and Adjaye, who describes himself as "obsessed with aerodynamics," ingeniously found a way to protect the loggias by angling the façade in a way that deflects the wind. "You would be shocked being that high up on the 59th or 60th floor—you're over 600 feet in the air, and you feel zero wind," Avram said, adding, "You can read a newspaper without the newspaper flapping."
Of course, 130 William also comes with an astounding array of amenities, including a rooftop observatory and lounge, a fitness center, yoga room, a full spa with hot and cold plunge pools, a basketball court, golf simulator, children's play area, and a private IMAX theater—one of only two in New York City. In front of the building is a small landscaped park, which Adjaye insists was an important aspect of his vision.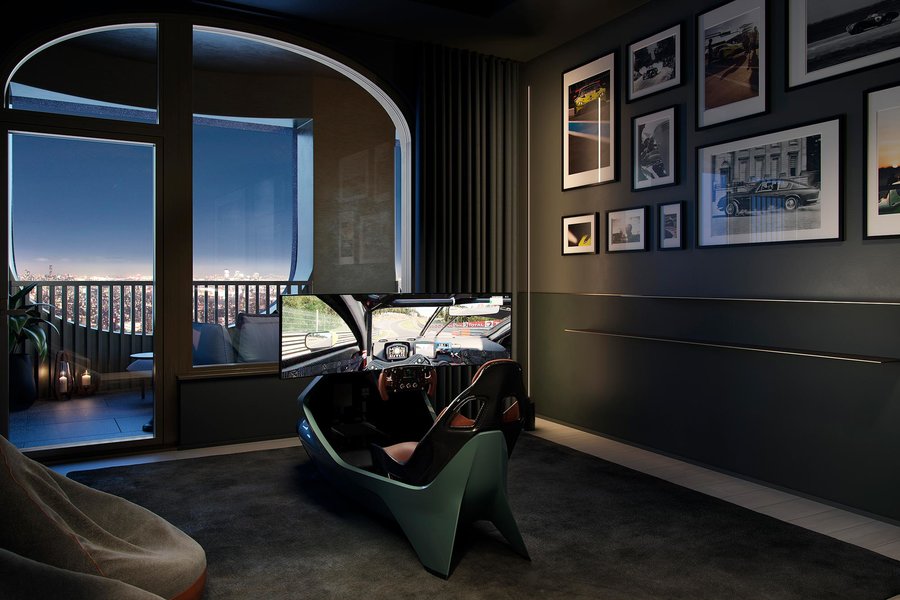 "These kinds of simple human things are really important to me and I hope that it engenders to the buyer that it's not just an exclusive building for a certain type of person that appreciates a certain type of thing but just for anybody who appreciates being aware of their environment and of the quality of things," Adjaye said, noting that it doesn't matter if you're in a penthouse or a studio, all the residents get the same access to the beautiful architecture, landscaping, and amenities. "It's the building for you I hope."
---